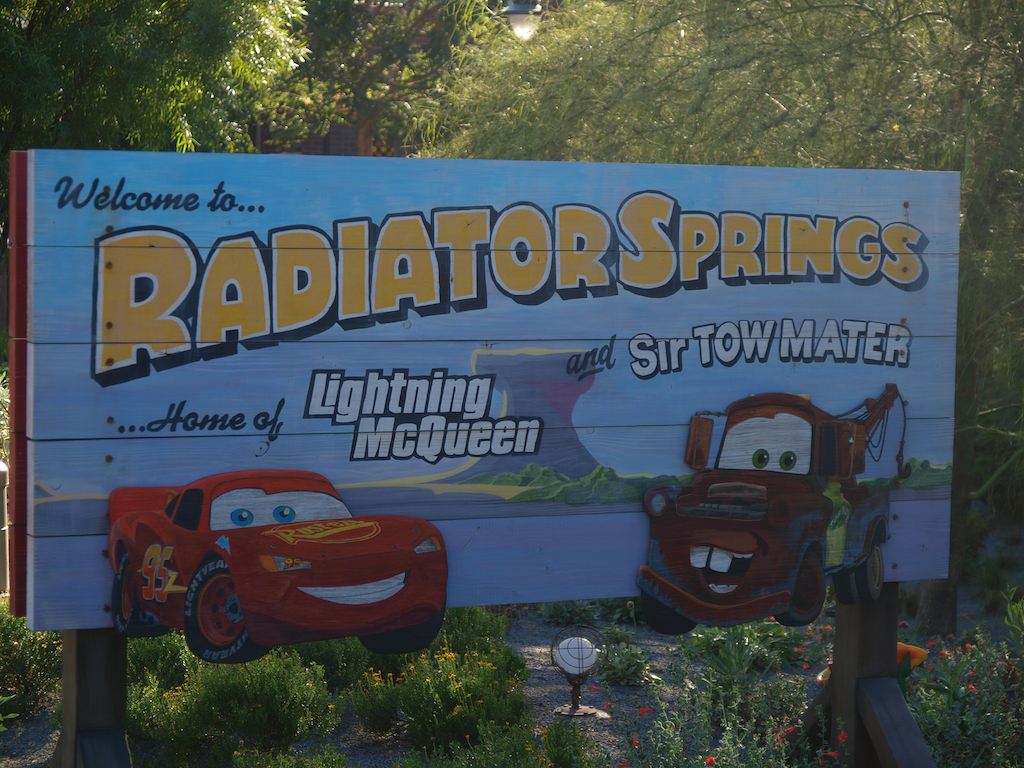 Cars Land at Disney's California Adventures
I was lucky (or unlucky) enough in 2012 to end up at the new Cars Land at Disney's California Adventures about a week after it opened. Lines were long, especially for the Radiator Springs Ride at 60 minutes, a mere twenty minutes after the park opened. Within an hour the wait had soared to 120 minutes and hovered there for most of the day with an occasional drop to 90 minutes. We ended up going in early the next day, and got into the 60 minute line.
Fast forward two years, and 60 minute waits are still quite typical of this ride. But I'd say it's well worth it still.
The attention to detail and staying true to the Cars movie franchise is downright amazing. I had just as much fun taking pictures of the signs and scenery as I did actually riding the ride. We went again in April 2014. It was just as busy.