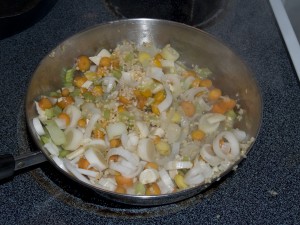 Potato Leek Soup (Vegan)
We just created this recipe last night and started it in the Crock Pot.
Ingredients
2 Medium or 4 small red potatoes
4 Medium Leeks
6 small carrots
2 full heads of garlic
3 stalks of celery
1 – 4 quart Pacific Village vegetable stock (House brand of New Seasons Markets)
1 1/2 table spoons extra virgin olive oil
water
salt and pepper to taste
Directions
Cut all vegetables into small chunks. In a frying pan use the olive oil to sauté the leeks, carrots, garlic and celery. This only takes a few minutes. When done the vegetables should still look like veggies, just a bit softer.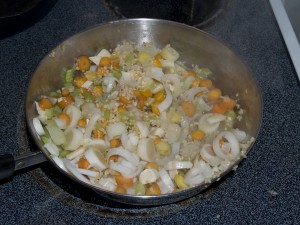 Combine all the ingredients into the slow cooker. Top off with water and cook on low for 8 hours.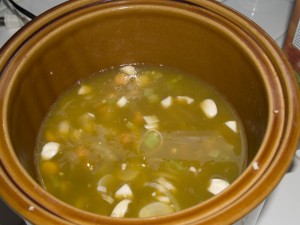 I cheated by using minced garlic for one of the full heads. It'll freeze well for use in the winter, although I like to freeze the soup then use it as ice in the cooler during camping trips. The recipe is currently vegan, but during a camping trip I'd probably add some kielbasa or pork sausage of some sort for extra proteins and to make the portions go further.