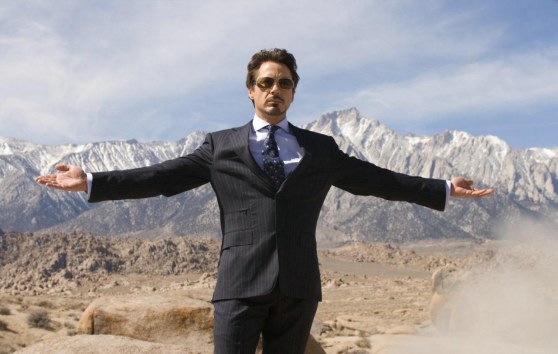 Tony Stark's Craigslist ad
Perusing Craigslist comes up with some interesting tidbits sometimes. As I was reading this I was thinking "Tony Stark's Craigslist ad." Originally posted Jan 16, 2014
Hi,
Im a 36 year old male, successful company founder who has decided to make a concerted effort to see more of the world and live life a little fuller. I have built several companies before in the US and South America and managed offices of up to 30 people. Recently my schedule has become very flexible and I want to take advantage of that.
Here are my goals of which you would be helping.
• Build a company with few employees and stay mobile managing contractors online.
• Be productive improving my mind and body
• Focus on several exciting rewarding projects including
o making a non profit website that becomes a major media channel (I hate the mainstream news)
o pursuing a childhood dream of building product inventions. I will take the ideas I have had for years and learn how to get them into the hands of manufacturers and distributors and work out licensing arrangements.
• Live in cool locations and go where I want when I want. Ive already been to 30 countries so Im no stranger to traveling.
Your job would be to help make these things happen and join me in the adventure.
I love new york but given that its cold now Im thinking that we start with living in Miami and then when things get warmer head back to Miami. . .or maybe Spain. . .or Tokyo. . .Im not sure. But wherever we go we should be productive and it should be fun.
I am not looking for mobile arm candy. . .nor do I want to date someone or have a girlfriend/boyfriend or want you to do anything that is against your morals.
We should get along really well for our own sanity as we will be working closely with each other.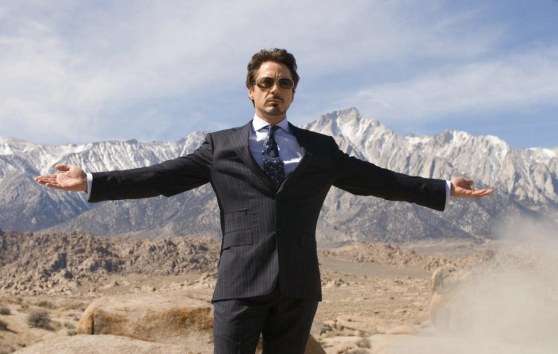 Craiglist "Job" Scam

This is a new one on me, but apparently has been going on since 2008 in one form or another.

I responded to a Craiglist Job Posting looking for a desktop support person. Most of these just end up in a black hole of some sort since most job posters are getting slammed with resumes right now.

This time I got a reply:
from: Ronald Lang (rlang@misionaustralia.com)

Hello
Thanks for responding to the AD and I'm Ronald Lang, The new director of works at Mission Australia (USA), we have gone through
your resume and feel your are competent for the job so we need to know if you are capable of repairing computers in large volumes
(6-10 computers for trials), the organization distributed few computers to a missionary home in Lima, Peru, and there objectives was to
hold a free computer training section for the kids at the Mission Home, we got information that the computers all malfunctioned and
they are shipping the computers back to us, we need to fix them and have it returned in time, are you available for this job? we need
your urgent response to this ad.
The Director of Works.
Ronald Lang
Mission Australia (USA)

Note Mission Australia exists, but I can not find that they have any US offices. Also, the email address he sent it from is rlang@misionaustralia.com which is missing an 's'. misionaustralia.com is a Google Apps Hosted domain and is registered via:

Registrant:
Domains by Proxy, Inc.
DomainsByProxy.com
15111 N. Hayden Rd., Ste 160, PMB 353
Scottsdale, Arizona 85260
United States

Registered through: GoDaddy.com, Inc. (http://www.godaddy.com)
Domain Name: MISIONAUSTRALIA.COM
Created on: 10-Jul-10
Expires on: 10-Jul-11
Last Updated on: 10-Jul-10

Administrative Contact:
Private, Registration MISIONAUSTRALIA.COM@domainsbyproxy.com
Domains by Proxy, Inc.
DomainsByProxy.com
15111 N. Hayden Rd., Ste 160, PMB 353
Scottsdale, Arizona 85260
United States
+1.4806242599 Fax — +1.4806242598

Technical Contact:
Private, Registration MISIONAUSTRALIA.COM@domainsbyproxy.com
Domains by Proxy, Inc.
DomainsByProxy.com
15111 N. Hayden Rd., Ste 160, PMB 353
Scottsdale, Arizona 85260
United States
+1.4806242599 Fax — +1.4806242598

Domain servers in listed order:
NS11.DOMAINCONTROL.COM
NS12.DOMAINCONTROL.COM

I replied to this not knowing exactly where the scam was. The reply:

Hello,
Thanks for the swift response, Here are some few details you need for the job, We supplied 30 Pentium IV dell laptops to the mission training home, after some couple of months we got an information that 7 of the systems malfunctioned and results into crashing, first we made enquiries about how they all malfunctioned and we found out that Below are the things needed to be done on the laptops;

(1.) Format Hard Drive
(2.) Install Win Xp or Vista with Service Pack 2 or 3
(3.) Microsoft Office Package
(4.) Recent Anti Virus Software with (Free Lifetime Updates)
(5.) Adobe Acrobat
(6.) Diagnostics of the entire system after to check hard drive, CD & DVD ROM, floppy Disk.

Get back to me with your total cost for the services of 7 units ( Labour Only). We would Include all the necessary software's and licenses (Original) needed for the service installations and would be paying you with a Certified Company Check, and i want you to know that the Laptops will all be shipped to your location by our shipping agents, we will give you a totality of one week to finish up with the repairs after which it will also be picked up by the shippers. This is a Contract Job which might lead to a full time position with the company after you have successfully completed the first task within the specified time. Kindly send me the following information's to have the payment mailed out to you;

Full Name:
Physical Address:
City:
State:
Zip code:
Cell phone #:

I am currently in Remote area in Lima and the phone service is very poor here, I'm online most of the time as I am hard of hearing so I prefer we contact each other through E-mails, but if there is need for me to call, I will be glad to do that by using a hearing device. I await your urgent response so we can make moving arrangements and delivery of payment as soon as possible.
Very Respectfully,
Ronald Lang.

After some negotiated costs (pretty much an "OK, that sounds good.") "Ronald" says he's going to send me a check and the laptops. Simply cash the check, keep my fee, send the rest of the money to another address, and then fix the laptops when they arrive.

Of course there are no laptops, and even if there were, sending them from Peru to Oregon would be cost prohibitive just to get fixed.

Note, the real Mission Australia is not associated with this scam at all

How to report Internet Fraud

Internet Fraud is on a rise. As more and more people get online around the world, more viruses are created to steal information, and more people see the anonymity of the Internet as a good way to steal, fraud rates will continue to rise.

Common fraudulent acts range from using stolen Paypal accounts to pay for eBay or Craigslist products. Sending people fake checks for significant amounts of money over the selling price and asking for the extra back, or the common "Nigerian 419  Scam," where you're contacted (usually via email) for help moving large amounts of money from another country. But they quickly ask you to send a couple of thousand dollars as a "transfer fee" and none of the money is ever seen again.

The first step in reporting fraud is to gather your evidence. Good portions of such reports go unanswered and forgotten because of the lack of evidence. Providing ample and accurate proof will greatly increase the chances of action being taken by Law Enforcement. When reporting fraud and scams, use this template to provide your evidence. Keep in mind that some online forms may not have room for all this info, but it's good to compile it before submitting.

Name: Address:

Phone Number:

Email:

Other Contact info: (IM ID, Forum Name)

Scammer's Name:

Address:

Phone Number:

Email:

Other Contact info: AIM or Yahoo IM ID, Forum Names, AKA names. Also include any other email addresses, phone numbers or physical addresses known. Essentially any way used to contact you should be cataloged here.

Nature of Fraud/Scam:  Give a brief description, i.e. "Was contacted by person to…"

Estimated Value Lost: Use a range for actual goods, or the sell price of the goods. Otherwise use the actual cash value.

Timeline Description: This is the important section. Provide a day-by-day, hour-by-hour account of the transaction and what went wrong. Cut and Paste Chat Logs, Screenshots (if possible,) and all emails. Be sure to present everything in chronological order as it happened.

Links to evidence: Provide links to forum posts, screenshots of emails and IM logs, etc.

There are several places you can report fraud to depending on where in the world you are.

Online Fraud Complaint Forms:

In the United States:

The Internet Crime Complaint Center: <a href="http://www.ic3.gov">http://www.ic3.gov</a>

National Fraud Information Center <a href="http://www.fraud.org/info/contactnfic.htm">http://www.fraud.org/info/contactnfic.htm</a>

In Canada:

Royal Canadian Mounted Police:

<a href="https://www.recol.ca/intro.aspx?lang=en">https://www.recol.ca/intro.aspx?lang=en</a>

Other Countries: Please look in comments below, or post if you know your countries web page.

Once you've filled out the online forms, it's a good idea to directly contact any of the below Law Enforcement Agencies. All of these agencies (except maybe City and County Police Departments) have an electronic crime agency who will take your information. In some cases you may be referred to another person, or group. Expect to get a bit of run around but do not take it personally. Remember to be polite and patient when explaining the nature of the fraud.

Local FBI Office: http://www.fbi.gov/contact/fo/fo.htm

Local Attorney General: http://www.naag.org/

Local U.S. Secret Service Electronics Crime Division: https://www.treasury.gov/services/report-fwa/Pages/ReportFWA.aspx

Local State Police: http://www.statetroopersdirectory.com/

Local County Police Department: Varies, search Google for your County Name, Police Department and Electronic Crimes Division

Local City Police Department: Use the same search term above

If someone scammed you out side of your country, the Federal Trade Commission has a special site for these complaints. https://www.econsumer.gov/pls/econsumer/wimsnery2$com.main?p_lang_seq=1

A lot of scams involve Paypal due to the ease of setting up accounts or stealing the information from others. Their claims page is located at: https://www.paypal.com/us/cgi-bin/webscr?cmd=_comres_flow&trans_id=

Phone: 1-888-221-1161×8232 ; or 402-935-2050

If a company or business scammed you there are a couple of good places to report them to.

Better Business Bureau

FTC Complaint Center

Also be sure to report them to your and their Attorney General's Office.

The United Postal Service is especially tough on scammers and fraud via Mail. If you sent a Money Order via mail, or goods and didn't get anything in return they want to hear from you. Their online form is located at: http://postalinspectors.uspis.gov/forms/MailFraudComplaint.aspx

The Postal Service is very tough on fraud and scamming. To help them out it's always a good idea to use Delivery Confirmation when sending large amounts of money, checks, or even expensive goods.

UPS has an online claim section too, https://www.ups.com/myups/login?returnto=https%3a//wwwapps.ups.com/webClaims/create%3floc%3den_US%26report_type%3d1&reasonCode=-1&appid=CLAIMS

Reporting fraud and scams is time consuming, but every bit helps. If you're short on time at least submit reports to the first two links. Remember, the scammers aren't going to stop if they get away with it. All it's going to take is one or two to get caught as warnings to the rest.