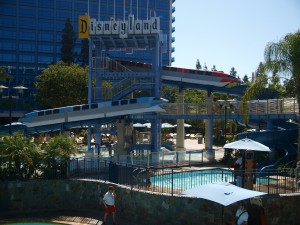 Downtown Disney, Anaheim, California
Somewhere in the past couple of decades, Disney added something called Downtown Disney. The California version of this is a bit better than the Florida version in my opinion. Not because it's larger, or it has better stores, restaurants and "gift shops." No, because it's better integrated into the larger Disney conglomerate. Downtown Disney is easily accessible from both the Magic Kingdom and California Adventure theme parks and from the multitude of Disney Hotels nearby.
Where as at Downtown Disney Orlando, one must either drive or take the monorail from the various parks. Granted, there are more dining options. A plethora of entertainment options in itself populate Disney Downtown Orlando, along with plenty of shopping and eating options. But, the fifteen minute ride slash drive to Downtown Disney in Orlando makes it less of a destination.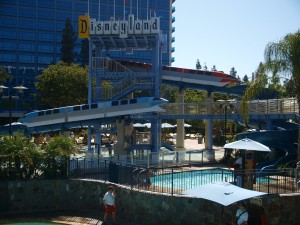 A picture of some monorails shadowing the pool area outside one of the Disney Hotels.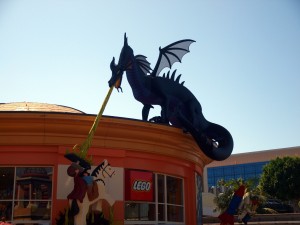 In Lego, one of the most iconic Disney movie moments.