So, I head out of town, back the way I came. I noticed on the map as I was looking over it, a tantalizing location labeled "Golden Spike National Historic Site." I have no clue when I'm going to be in Utah again, and I have no clue if I'll be near here. I can't be within 100 miles of the place where the railroads met to create the first American Transcontinental Railroad. It's only about fifty miles out the way so I head for it.
Come to find out that it was only about ten miles away from where I broke down originally. I could have walked there if I really wanted too. I drive back up through Ogden. Take the "quicker" way to the park. Pass a Rocket Test Center of some sort.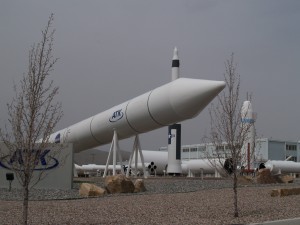 And into the park. And it's very small building.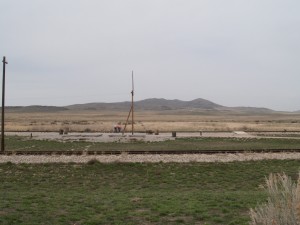 Yes, it looks just like the pictures, minus the "crowd" and the Locomotives.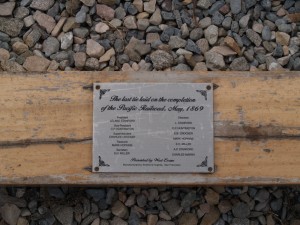 So, heading out of the Park, the GPS keeps trying to get me to turn on to this dirt road towards Elko, Nevada. At best guess it's at least 30 miles long. It's on the map even. I'm in a 4×4 that doesn't belong to me. I resist temptation and take the slightly longer and smoother route. I get caught up in the middle of a cattle drive, which hasn't happened to me for many years.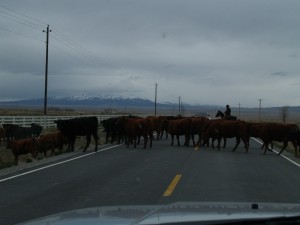 I traveled through scenic mountains,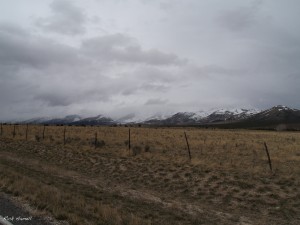 A Ghost Town,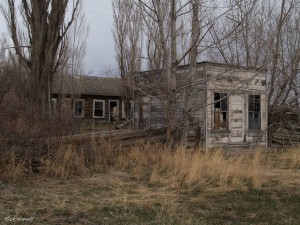 And finally, that night, somewhere in Idaho a scenic sunset.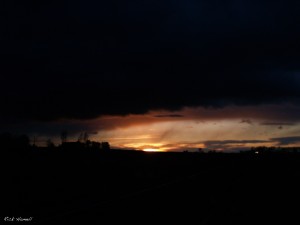 I finally arrived home the next day. Put about 1000 miles on the rental.
But the story is not over, on to part 4