Disney California Adventure Park Travel Pictures
These pictures were taken the day after Radiator Springs Racers opened in Cars Land at Disney California Adventure Park. The lines here were absolutely crazy, three hours to get on the ride itself. There were lots of people waiting in line to see the characters, so many that they were getting turned away. And the parade was absolutely crazy.
The parade was pretty cool though, and a great twist on the one across the way at Magic Kingdom.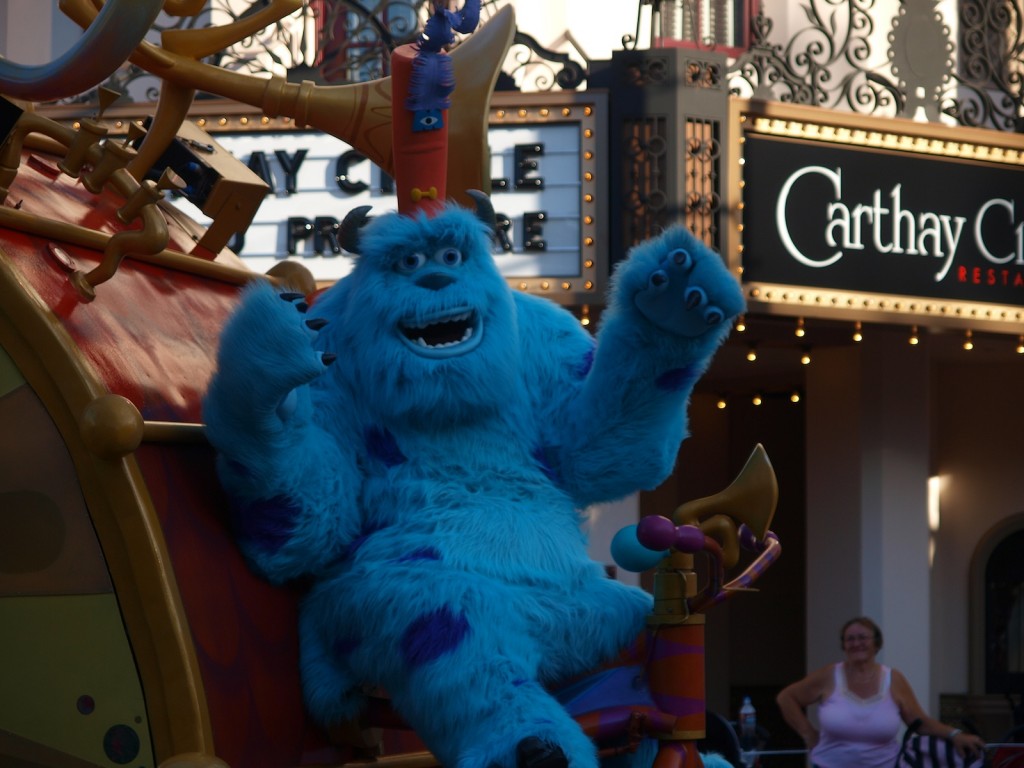 Sully rides a huge drum!
First up was a group of Pixar characters from Monsters Inc.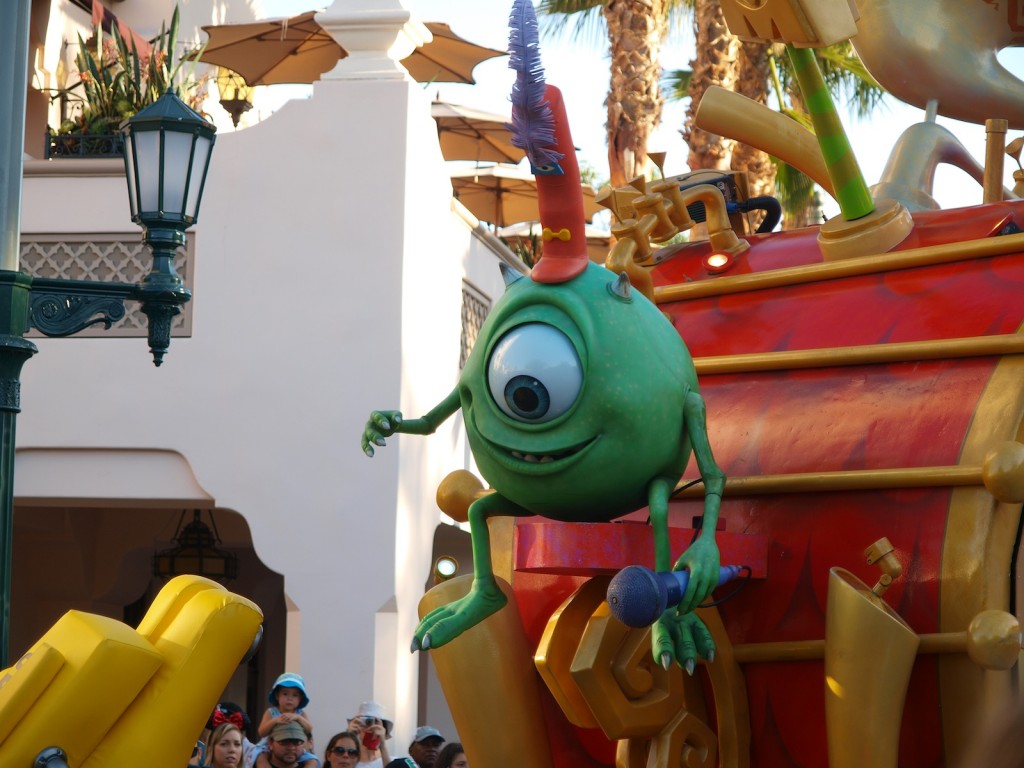 While Mike is on the back side.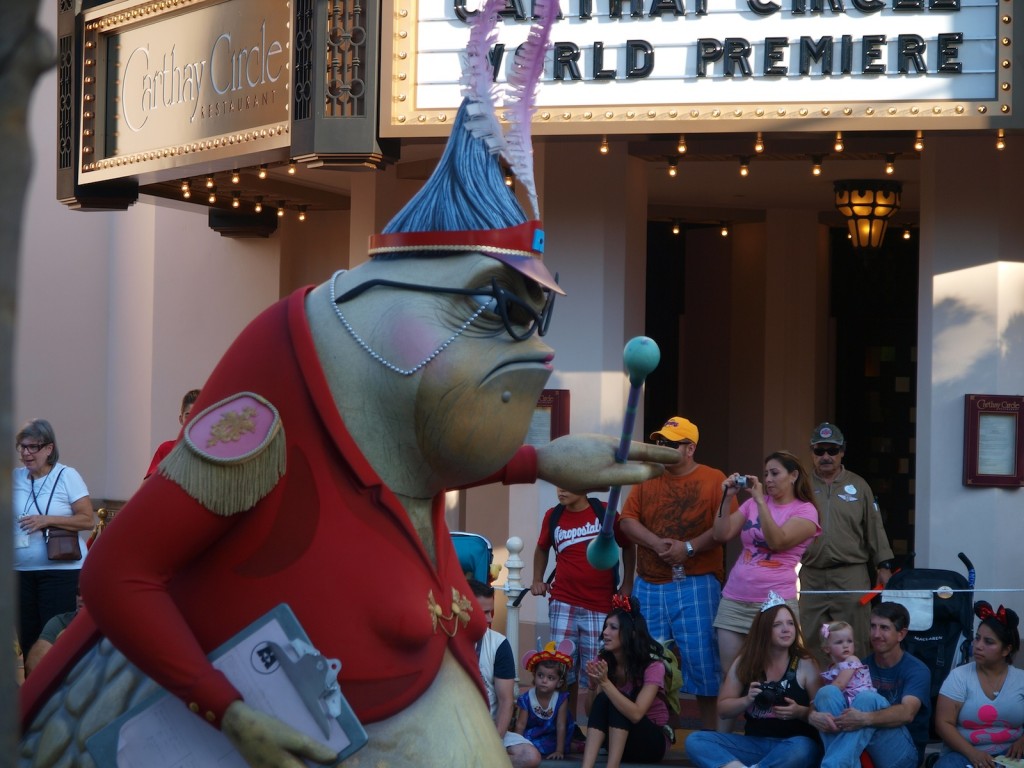 And Roz followed them with her catch phrase.
Next, some of the Toy Story characters walked, or rather, rode by.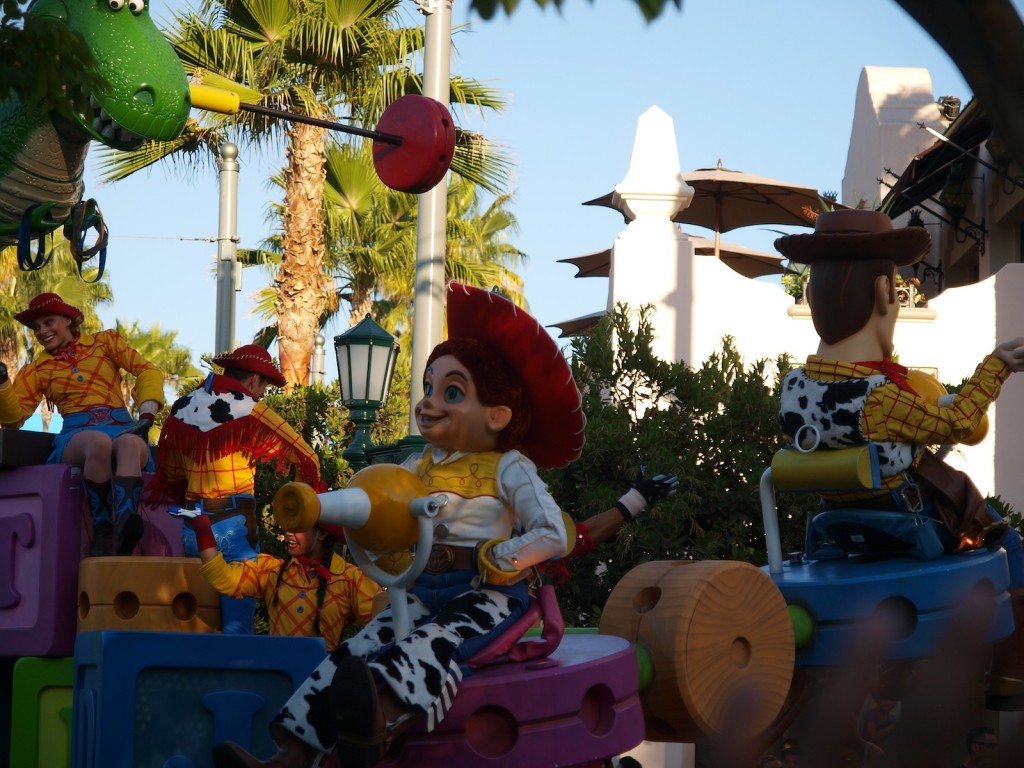 Woody and Jessie are riding a Lincoln Log contraption of some sort.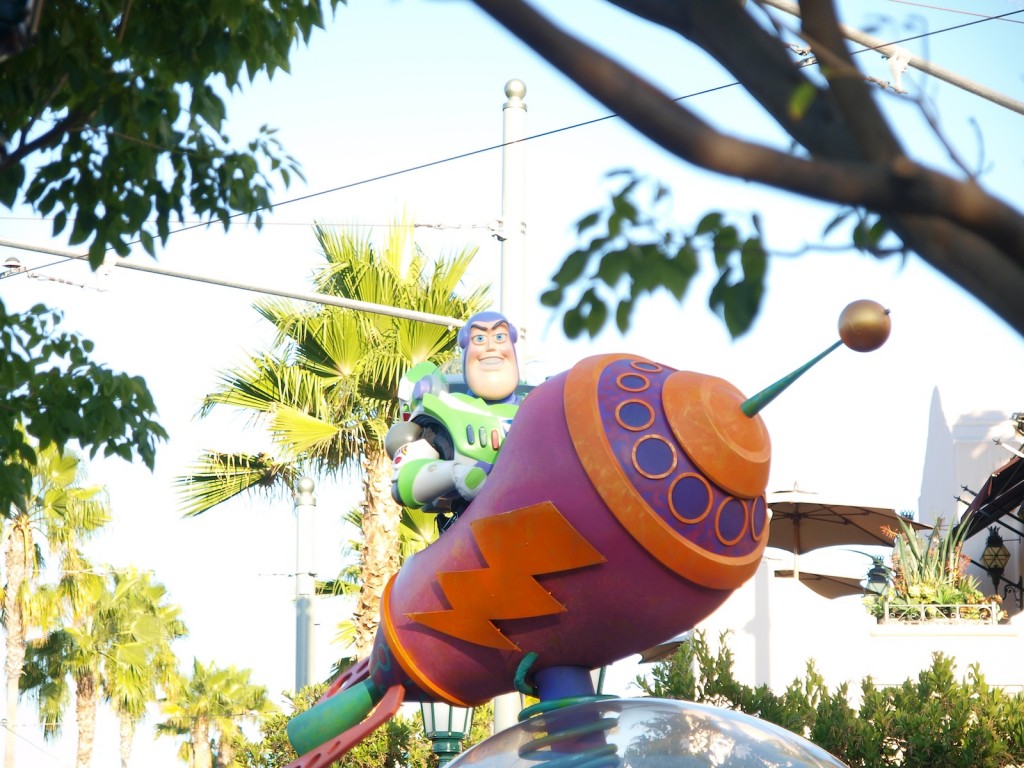 Followed by Buzz Lightyear in his Rocket Ship!
And then, characters from Finding Nemo "swim" by.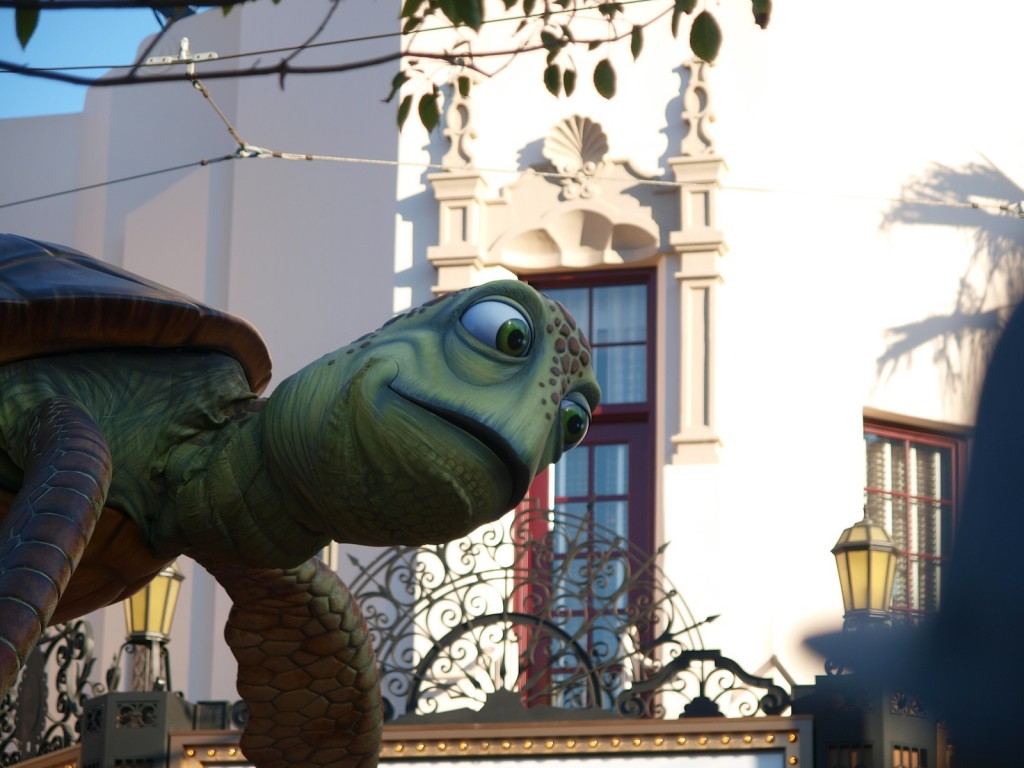 Crush is there!

And Dory! Nemo and his father were too, but hard to see through the crowds.
And then, my personal favorite Pixar Film, "The Incredibles!"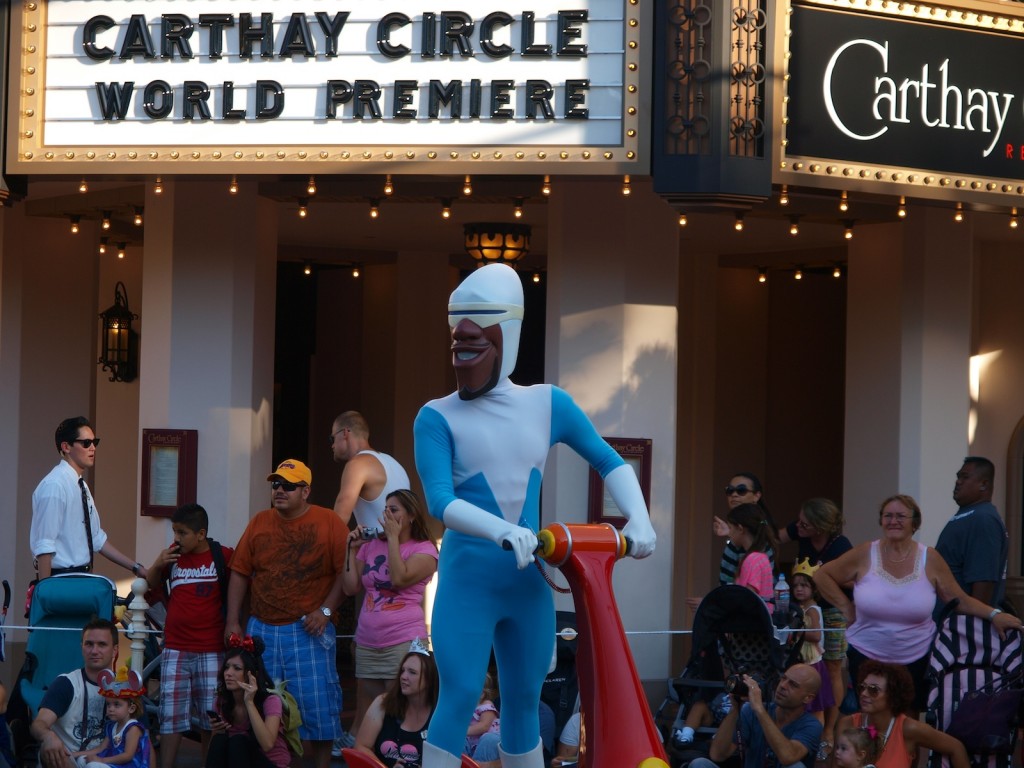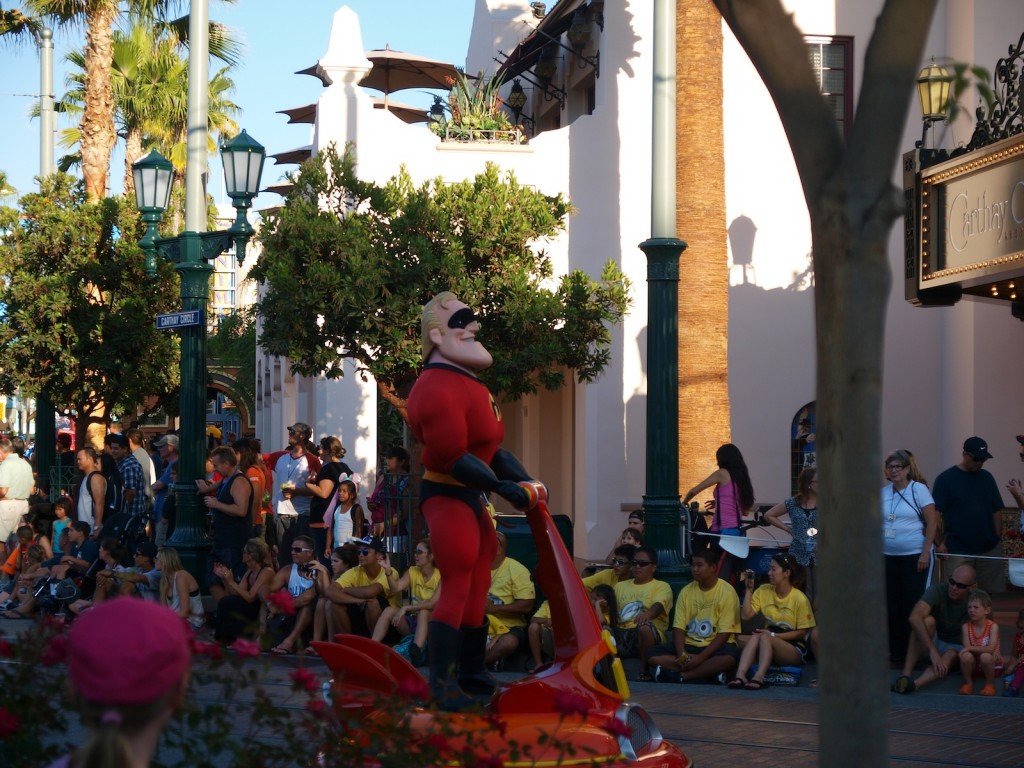 Frozone and Mr. Incredible were both zipping around on their gliders.
After the parade, we walked down to the newest attraction in the park, Radiator Springs Racers. On our last visit Radiator Springs had already been opened, but the ride was still under construction. But this was the second day it had been opened, and lines were crazy. At one point, even the single rider line was an hour wait because people were taking advantage of it.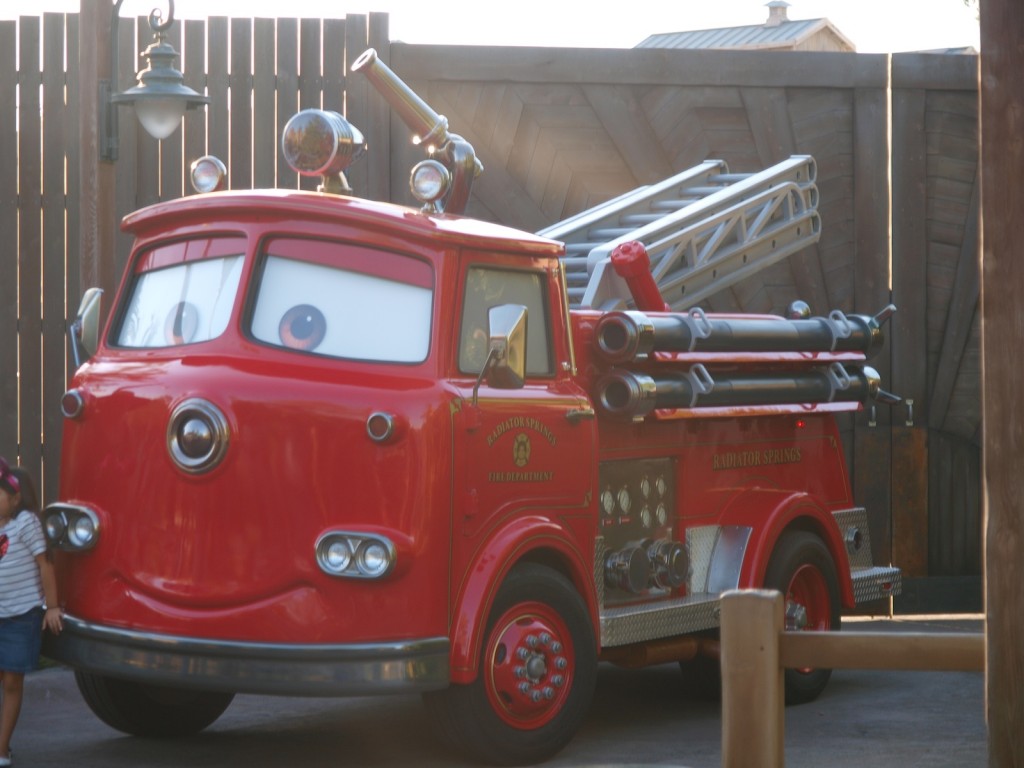 Red was here greeting everyone.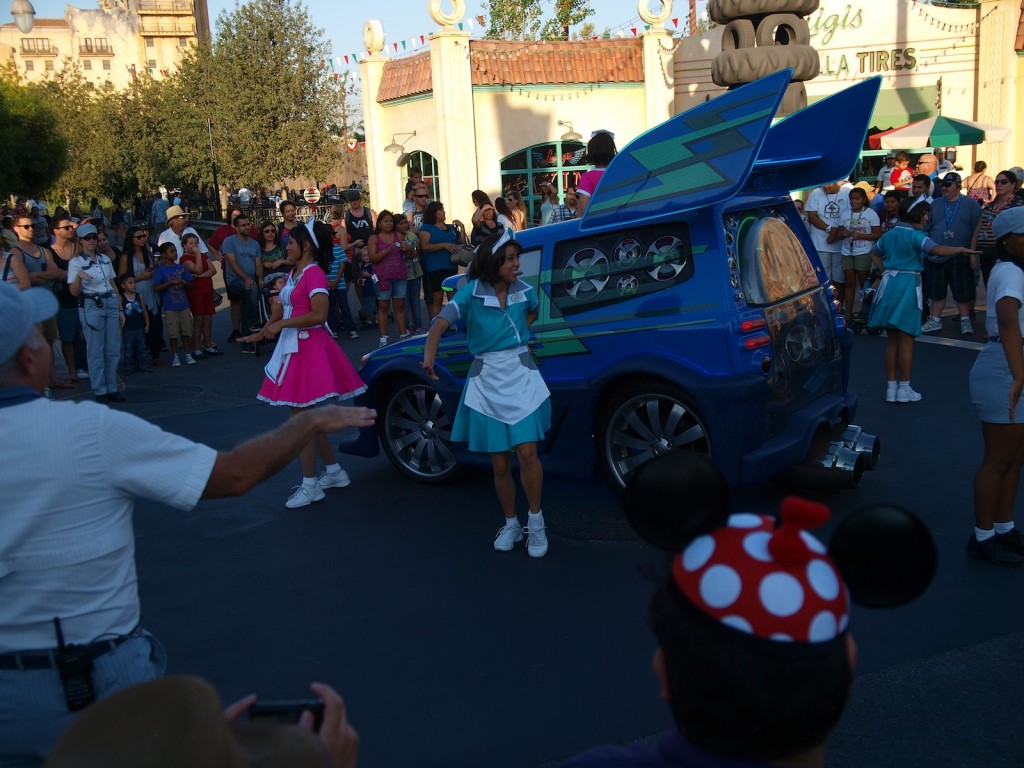 And to keep the crowds entertained, the waitresses were dancing and singing.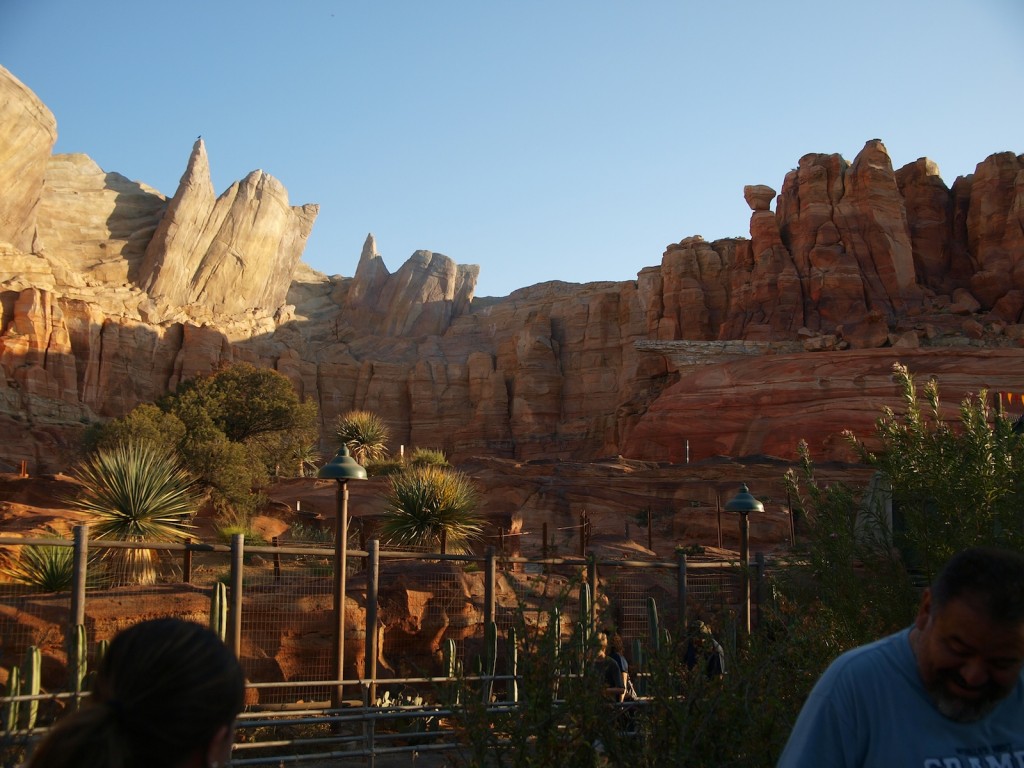 The attention to detail is amazing here.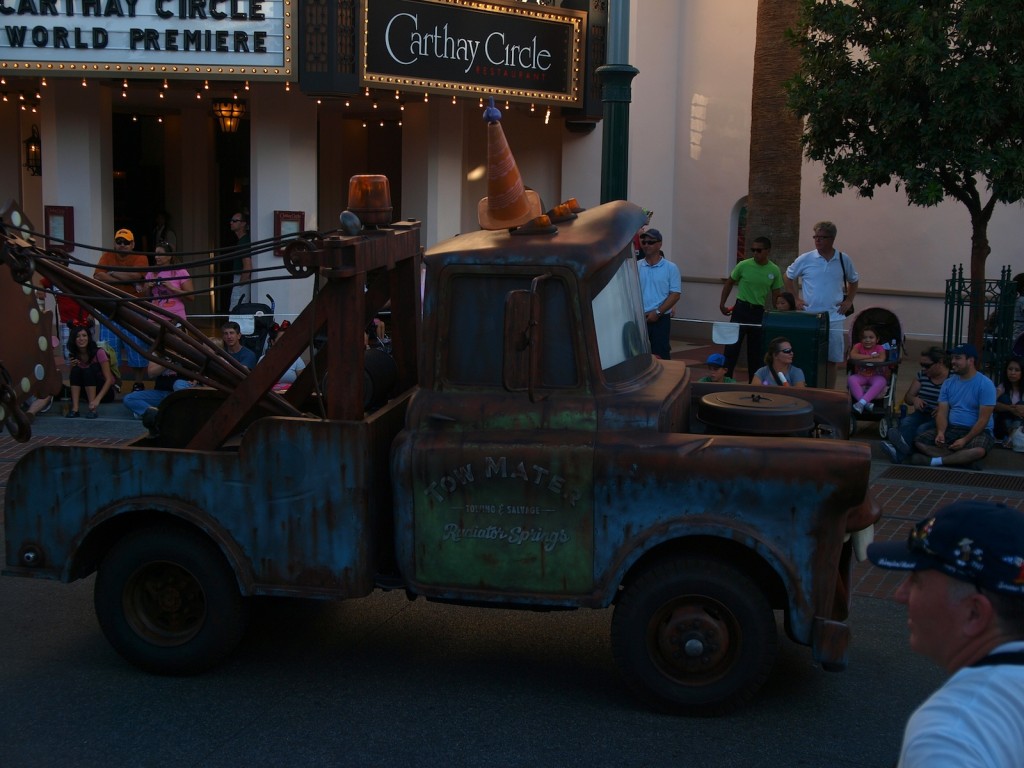 And of course, we get to actually meet both Mater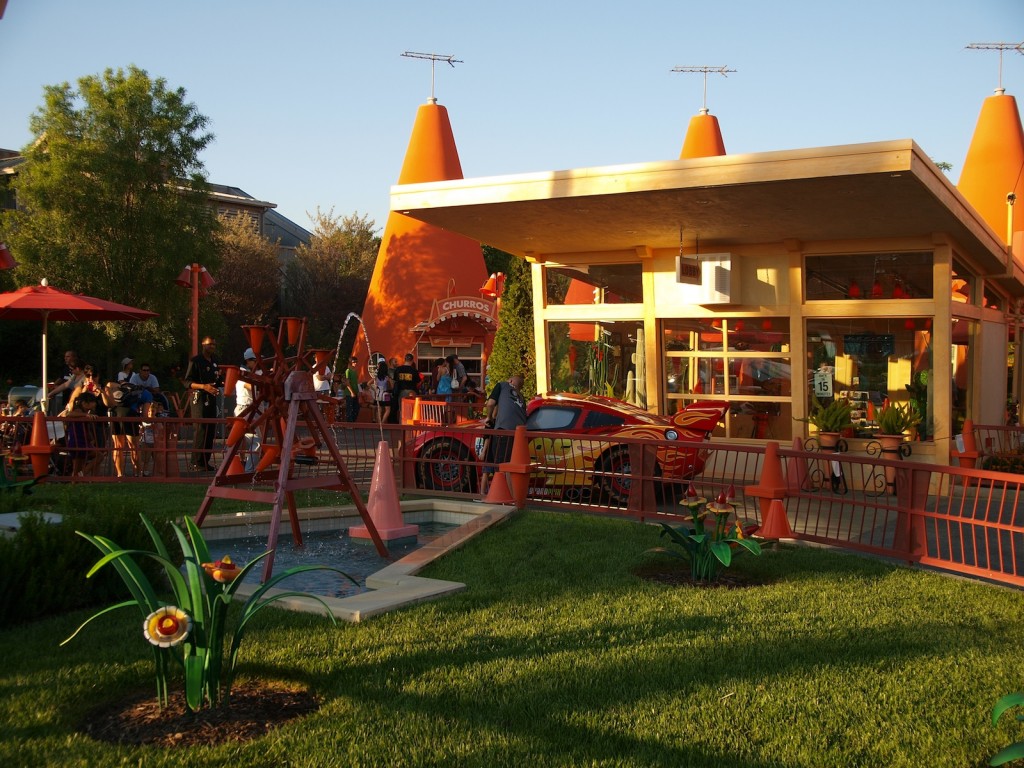 and Lightning McQueen!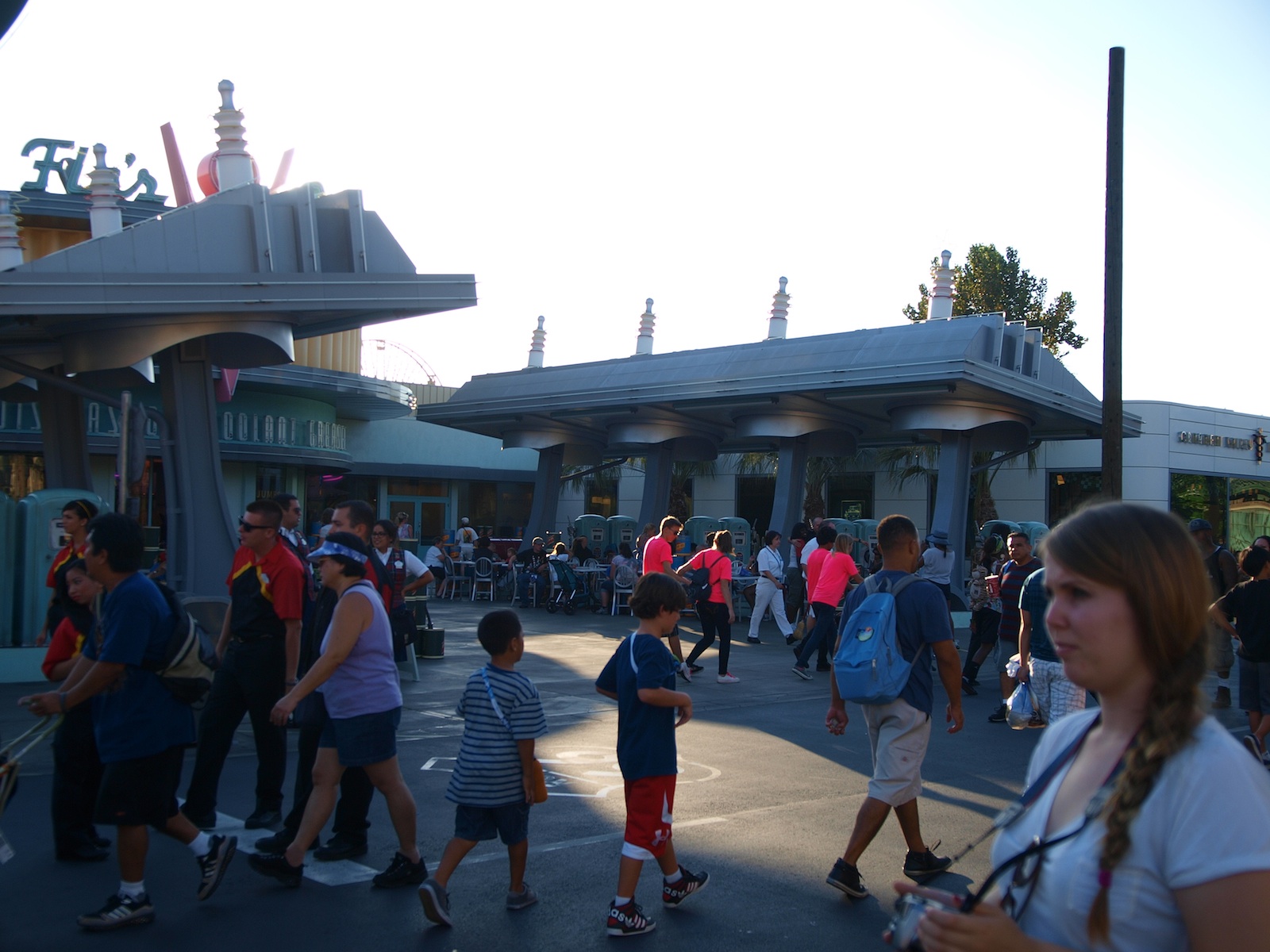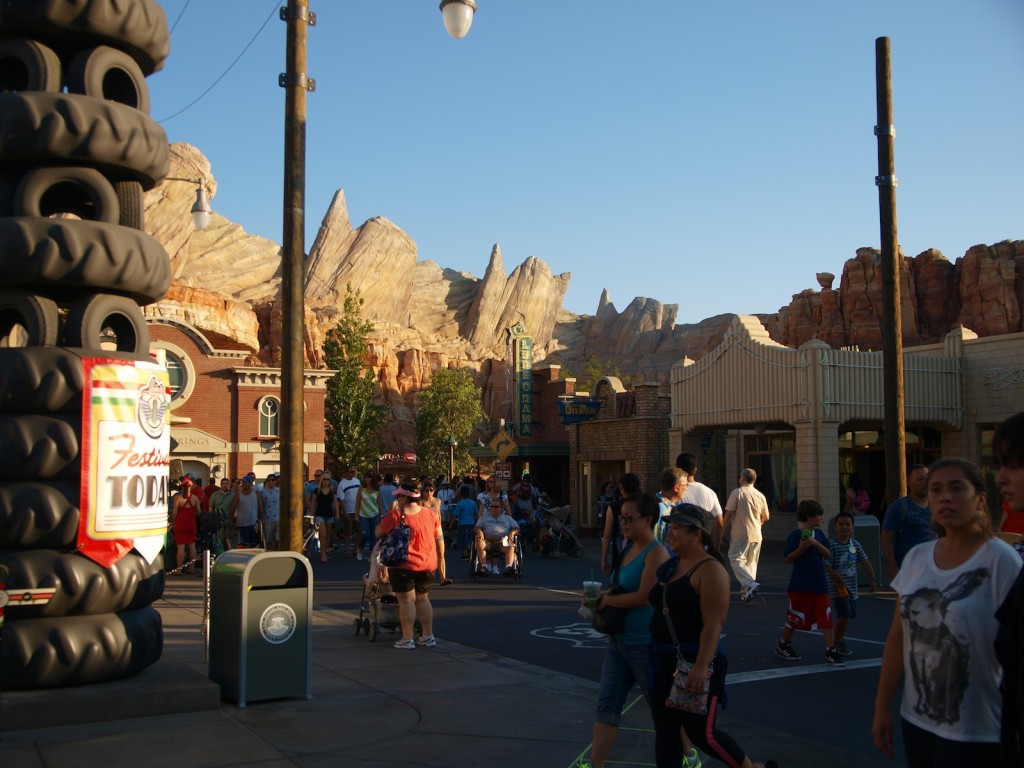 I can not wait to go back to check out Radiator Springs again and see what I missed the first time!